Sustainability
and environment protection
We actively contribute to protecting the environment.
WashTec is a global market leader in car wash industry. But for us, being number one also means taking responsibility: for the environment, and for the future generations. By developing environmentally-friendly products, we actively contribute to conserving the planet's limited energy and raw materials.
Sustainable business secures our future. As a business. As part of society. For society. It is one of the foundations of our business approach and is equally a key success factor: Sustainable business opens new opportunities in our industry, minimizes risks and creates innovative solutions. We want to become the most sustainable company in the vehicle wash sector. The sustainable business approach already runs through our entire value chain. Because our aims are clear: We use resources efficiently and conscientiously and we behave responsibly towards our employees, partners and society.
As well as striving for innovation, sustainability is one of our most important drivers. Because the sustainable business approach saves costs, generates sales and brings profits. However, the benefit are not just ours. They are equally important in creating values for the environment and for society. Sustainable business is an essential part of the business culture by which we live. We are mindful of the big picture, and take responsibility for the detail. Our long business history obliges us to act sustainably. This is acknowledged in our ISO 9001:2008 and ISO 14001:2004 standard certificates. These set out recognized worldwide requirements for responsible and conscientious quality- and environmental management systems.
We are also certified according to SSC** 2001. Fulfillment of the Contractors Safety Standards protects the health and safety of our employees. This includes compliance with additional requirements regarding environmental protection. Certification is carried out regularly by DEKRA, who check compliance with the laws and standards and confirm legal certainty.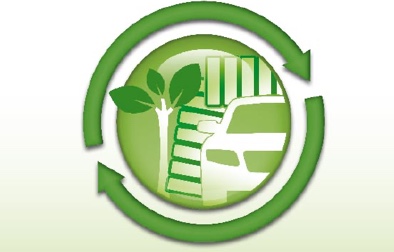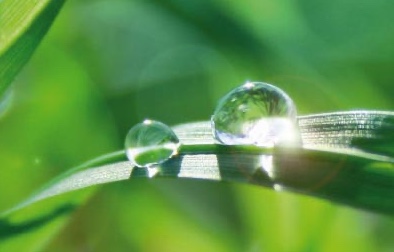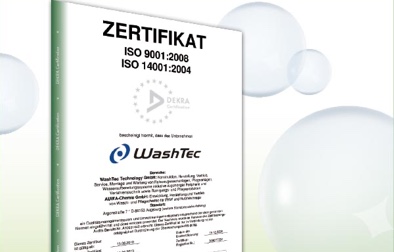 We actively contribute to protecting the environment.
To improve resource and energy efficiency we are striving for a closed-loop­economy. Waste reduction and reuse are at the forefront of this mission. Practically all the raw materials in our systems can already be recycled. But that's not enough for us. WashTec is always seeking to improve efficiency further.
The average working life of a wash system is 5 to 10 years. At the end of its life a system can be professionally disassembled and reused or recycled. All our specifications for machine development at WashTec advise on the optimum reuse of practically the entire product.
When you replace your machine, almost all peripheral components can be recycled – even parts of the control system. A project by the Öko-Institut Freiburg (Germany) tested the sustainability of our products. We used the results to refine our products from ecological perspectives. This was a great example of how customer benefits, environmental protection and sustainability can be united.
Every new generation of WashTec vehicle wash systems consumes less freshwater. Today the amount of replacement fresh water is equivalent only to the water which is removed from the wash system by the newly cleaned vehicle. WashTec systems fulfill all current, applicable environmental regulations. As they use little fresh water they are an environmentally sustainable alternative when car-washing by hand is banned. WashTec also expects increased regulation in markets with lower environmental standards or where water is scarce. This increases potential for environmentally-friendly vehicle washes which recycle water. Environmental regulations are already becoming stricter in Northern Europe and other countries are discussing a ban on manual car washing. WashTec won the "Nordic White Swan" environmental award in Scandinavia for its particularly sustainable water treatment- and vehicle wash systems.
We expect the requirements for water treatment and recovery to be increased further due to water scarcity. Our products need to be ready. Worldwide.