A Chinese car owner washes his car about 40 times a year. If you take more than 120.000.000 cars in China into consideration you can imagine the business opportunities in the future. Currently this is mainly done by hand wash companies. But why? Hand wash scratches the car and makes it look dull – we can prove that, and customers are aware of that. Our car wash machines don´t scratch cars – we can prove that too. How can you be part of this promising business? The demand for car wash will increase in the future. Unfortunately staff salaries and rent will increase disproportionate too – especially in urban areas. Therefore you need work automation with a minimum of staff and a maximum of space profitability. That´s your chance! Invest in an automatic car wash machine and be ready before the boom finally starts. Let us be your business consultant to start into a profitable new business. We know what we are talking about – because we do this business since more than 50 years with thousands of sites globally.
We Understand Your Business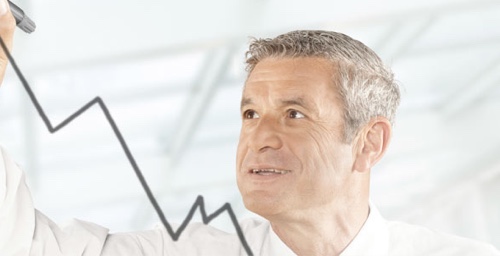 Set yourself apart from your local competitors

Be ready for the future

Car pre cleaning before doing additional services

Demanding customers and customer expectations

The Car Density is growing fast – new potentials are coming up

The profitability per sqm land must be improved

Free yourself from increasing salaries

Avoid a wrong product decision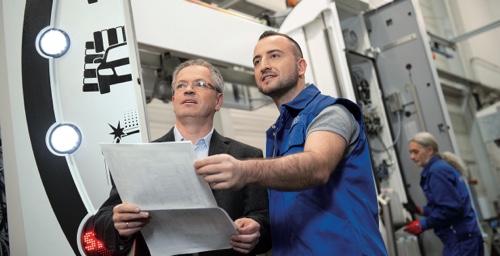 Gain customer loyalty with regular wash business, sell additional services

WashTec supports the strategic and operational process with more than 50 years experience

Offer new services to customer

Offer new services to customer

Attract customer with a future oriented Equipment

Show competence and responsibility

Show environmental and social engagement
Big Box Auto Service Co., Ltd.
Big Box Automotive Service Co., Ltd. ("Big Box" for short) was established at the end of 2016. The core founding team consists of former Alibaba executives and a traditional team of automobile aftermarket. Relying on the sustainable development of the automotive aftermarket, Big Box explores the market-oriented service innovation model of artificial intelligence technology, launches high-tech automatic car wash equipment with German quality, and upgrades to a smart car wash service solution provider in 2019, committed to Provide car owners with convenient, efficient, high-quality and diversified smart car wash services, and provide partners with stable, standardized and sustainable smart car wash service operations.
The big box smart car wash room covers an area of less than 40 square meters, and the site locations cover all scene, such as gas stations, shopping malls, auto service stores, parking lots, and shared space and traffic. The user can start the car washing by scanning the QR code with the mobile phone, and then can rest in the car or stand outside the big box car washing room to enjoy the car washing process.
The scientific car wash is combined with the use of German imported car washing chemicals, super soft cleaning brush and non-contact air drying device. The 5-minute water wax quick washing service can quickly realize the clean and bright car, and the 8-minute waxing crystal washing service will cover the car paint with a layer. A protective film is formed on the surface to effectively resist the harm of the external environment, making the car more dazzling.
The site is unattended and is open 24 hours a day, regardless of whether it is during car wash time or business hours, which reduces users' concerns about time constraints.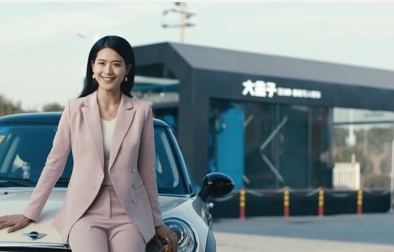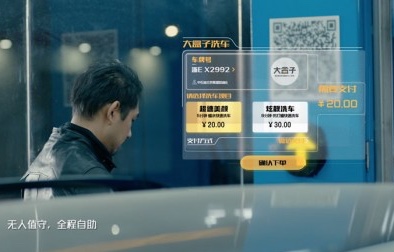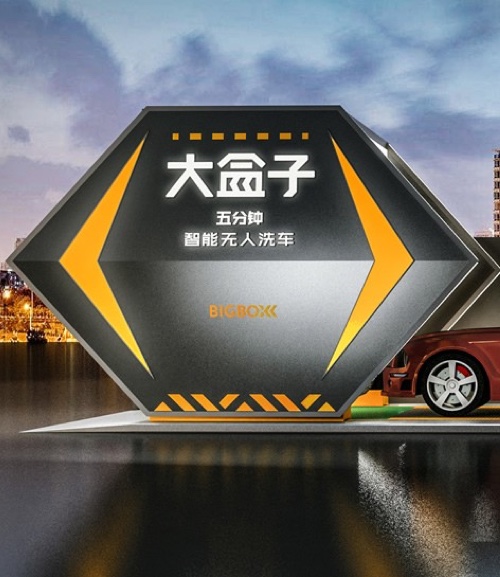 Unmanned car wash, no labor cost
The big box smart car wash operates 24 hours a day, and there is no operator, which to a large extent avoids the trouble of personnel recruitment and huge labor costs.
7 days fast station construction
Big Box uses infrared survey technology to patrol the living ecosystem of car owners, and goes deep into the site to conduct on-site verification, investigation and evaluation. From site survey, qualification review, to the landing of car washing equipment, the whole process takes only 7 days.
The car washing equipment has high stability, and the daily capacity can exceed 200 vehicles
The big box intelligent unmanned car washing equipment's quality and stability are high, which greatly reduces equipment maintenance costs. The vehicle will be as bright as new in 5 minutes, and the maximum capacity can exceed 200 vehicles per day.
All-round guarantee of operation
Car wash sites are integrated into gas stations, shopping malls, parking lots, auto service shops and other car owners' car scenes, sharing the huge traffic flow. There is no need to deploy staff on site. The headquarters uses the IOT technology to grasp the operation status of each site in real time, and remotely regulate and control the small equipment failures that occur on the site. Big box car service links to platforms such as Alibaba, Greentown Property, Xiaopeng Motors, Bee Bangbang, etc., to exchange resources.
Energy saving and environmental friendliness, taking the road of sustainable development
The big box is equipped with a closed water circulation system. The water consumption of a single car wash is less than 20L, which is 80% less than traditional car wash. In addition, the car wash chemicals used has obtained the Nordic White Swan environmental certification mark, and does not contain toxic substances such as hydrofluoric acid. Is degraded.
Founded just over a year ago, Big Box has 300,000+ users, signed 2,000+ cooperative sites, and built nearly 100 car wash sites. The average number of car washes per site per day reaches 100, and it has settled in nearly 20 provinces and cities (Zhejiang, Jiangsu). , Anhui, Hebei, Tianjin, Henan, Shandong, Gansu, Ningxia, Chongqing, Fujian, Guangdong, Yunnan, etc.), serving nearly 20,000 people per month.
As a leading company in the smart car wash industry, Big Box has established a car wash industry service system through standard car wash processes. In addition, smart car washes have improved labor productivity, accelerated the elimination of a number of high-energy and low-efficiency traditional car wash shops, and actively promoted the transformation and upgrading of traditional industries.