WashTec Car Cleaning Equipment (Shanghai) Co. Ltd. WashTec, as a global represented car wash manufacturer, has realized soon that Asia, and especially China, are the top car wash markets in the future. So it was an obvious decision to build up a wholly owned subsidiary for Production, Sales and Service as well as a Sales-Network in the Asian region. Shanghai was the location of choice because of the central location and one of the places to be for business in China.
WashTec started in 2008 with sourcing of parts for the European market. Very soon WashTec decided to build up a production location to react quickly to the demands of the Asian markets. Beyond the assembly of components for machines, produced in Europe, in 2009 we introduced a customized type of roll-over machine for the Asian markets – the SoftWash!
The SoftWash is perfectly designed to the demands in Asia in case of reliability, quality, functions, results and transportability. National and International Customers like PetroChina, Total Sinochem Oil/Fuel, BMW, Audi, Mercedes Benz, Bosch, NYK and several other individual companies rely on our expertise and quality.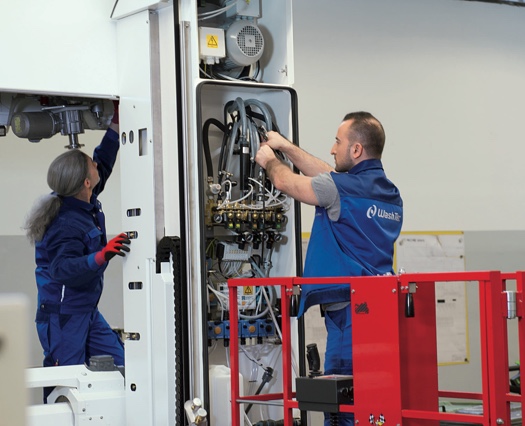 Quality is our aim: WashTec China settled a production according to German standards and quality requirements in Tinglin, Jinshan district Shanghai. I addition WashTec decided for a sales representation office in Shanghai, Xuhui district to be close to our customers. The Chinese production site is, as all WashTec plants, ISO certified by the German ISO organization DEKRA.
WashTec provides the highest German quality standards in all its subsidiaries globally.
Our goal is to provide always the highest possible standards and therefore we make no compromises in quality and reliability to be a partner our coustomers can and trust. We have a strong commitment to China and Asia with our growing organization.
The product is only one part of the business: WashTec is the Marketleader worldwide with the highest experience in Operation and Marketing of Car Wash. To share that experience with our customers is one more point that makes the difference. WashTec supports from the first idea in all steps of implementation.
Panoramic view of WashTec Shanghai factory
Pioneer and innovation leader in the vehicle wash industry.
In 1962 we invented the world's first automatic brush-washing system.
Our technical performances are still leading to innovations for products and processes in the car wash industry. We are the market driver and its navigator. Close to our customers. At the operator's side. And better than the competition.
Your perfect partner for a good vehicle wash business.
Profit from our decades of experience. We know the market. We set the standards. Trust our developments – from the gantry wash system to digital solutions. As a company and employer WashTec offers international opportunities and fulfills its economical, ecological and social responsibility.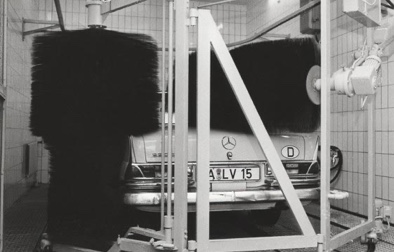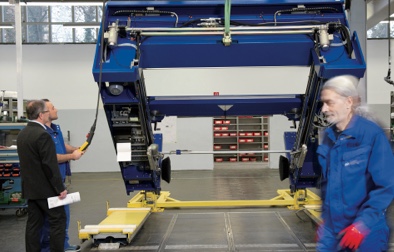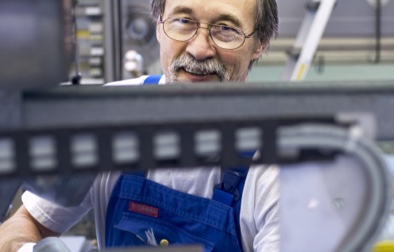 World´s leading provider of
solutions, processes and services
Mobility is one of the motors of our society. It moves people forward. It expands horizons and enables development. For individuals, for society, for the economy. A world-wide leading provider of products, processes and solutions for the vehicle wash industry, WashTec has an important role in this complex network. Not only because clean cars reduce the chances of an accident on the roads. They also ensure that people enjoy driving more. And they secure the system operator an economic existence in a dynamic market.
It all started
in Augsburg


It all started in 1885 with Hans Kleindienst & Co. in Augsburg. The car was just starting out on its successful journey. The pinnacle was the invention and construction of the world's first automatic brush-washing system in 1962.Today our ambitions go much further. We are revolutionizing products and processes. We offer car washes which deliver clean results and an enjoyable experience.
We currently employ more than 1,800 people worldwide. At our headquarters in Augsburg, 60 gantry systems, 3 tunnel washes and 25 jet-wash bays are built every week. In a three-shift operation. By qualified employees. Under the leadership of over 60 passionate engineers. Driven by the aim of developing innovations which offer the customers and the operator better results and experiences. Worldwide. To suit all markets and their specific requirements.
We are, have always been and will remain innovation leaders
The list of our technical achievements and innovations is long. We invented and built the gantry system. And later perfected its automation. We successfully established products on the market which opened new dimensions in vehicle washing. And today we are the innovation leaders for digital solutions. WashTec is the market driver and navigator. Close to our customers. At the operator's side. And better than the competition.