Support your car wash business
Not only car wash equipment manufacturer, but also
your trustable business partner.
There's more to a successful washing business than just innovative washing technology. Marketing strategy is also crucial. WashTec will support you since the early stage of the project: from site analysis and customer behavior research to the development of marketing concept and its implementation. We will ensure that your new car wash equipment will provide you with many years of profitable, quality operation.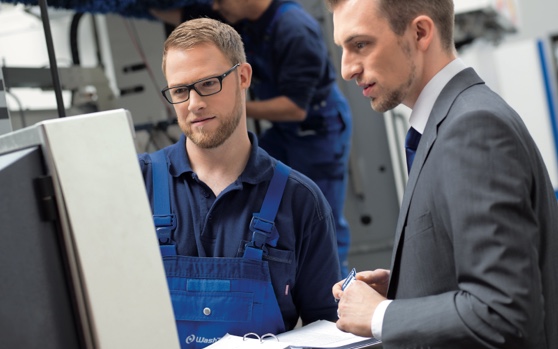 WashTec understands the responsibility not only as a car wash machine manufacturer but also as a business enabler. We would like to support our customers with a complete car care concept – from the very beginning of your project to an independently running profitable business. You can choose from our variety of different consulting options how we can support you in your project. Our main goal is always to make you satisfied and your business profitable.
Successful car wash business depends on many factor. The selection of the car wash location is essential for business success. We support our customer with a detailed and customized site analysis checking several location key criteria like:
Station's daily/monthly traffic flow
Water and electricity cost
Layout of the site
Profitability of the customers/neighborhood
Analysis of station's surrounding environment
Traffic
Surrounding competitors
Climate
Types of dirt in the area
Cooperation level of staff on site
Customized analysis indicators for special customer groups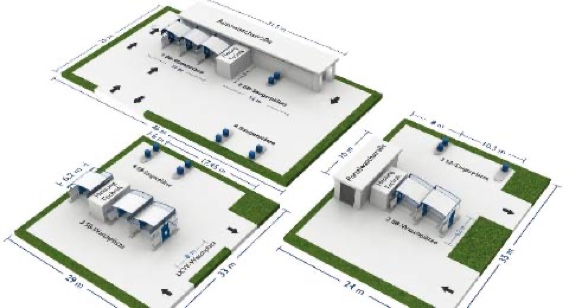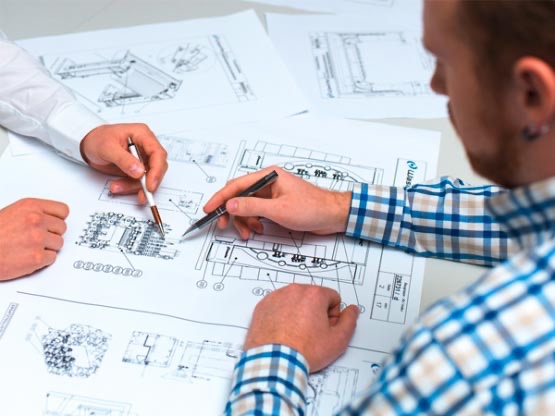 Profitability calculation – ROI
The Return on Invest (RoI) calculation for each single site is different,which depends on the scale of investment, variable cost, fixed cost and operational numbers.
WashTec supports you with calculation and estimation that help you to estimate time needed for return on investment.
Nearly 40 business factors are included in the business model analysis so as to ensure the analysis of the operation car washing business is detailed and in-depth.
With more than 50 years of knowledge and experience in automatic car wash industry, WashTec is your reliable partner for a profitable business.
We highly recommend taking this analysis to make your business more manageable and successful.
Before the start of the business, several factors must be considered, which would determine how successful your business would be. Among those factors, the most important two are: car wash volume and average price. In short, we need to achieve a certain amount of car wash on the basis of a reasonable average car wash price.
In order to achieve this goal: following factors has to be considered:
Hardware / Equipment
Quotations
Wash programs
Price
Marketing strategy
Market positioning
We help our customer make the right decisions prior to the investment, which is a great guarantee for investors.
Mutli-level Customer Training
Depending on your company structure, we can carry out multi-level or individual training. Each level of your company gets an independent training content. Starting with the management level we support you to set directions in case of a business plan and strategy, responsibilities and staff decisions.
Next step is the local management on site. We generate the commitment to the automatic car wash business and raise the awareness of the mid level management to execute the management decisions. Last but not least, we do the training for the operators on site – the most important people in the car wash business as they need to make your customers feel satisfied.
Each training unit is based on highly developed knowledge and content – an essential step to a successful car wash business.
The decision to start a successful car wash business is based on several factors. We call the complete process of an implementation a project, and we support you at every step of the project with our profound industry knowledge.
For this reason we have several instances beginning with your sales contact over the technical support engineer to at least the installation team to guarantee a smooth handling of the complete project. However, to make your life easy you will always be in contact with only one responsible project manager.
The easiest way to start a profitable car wash business! As a result of all the different project steps leading to a successful business start you will get an individual feasibility study. This will set your decisions on a stable base to secure your investments.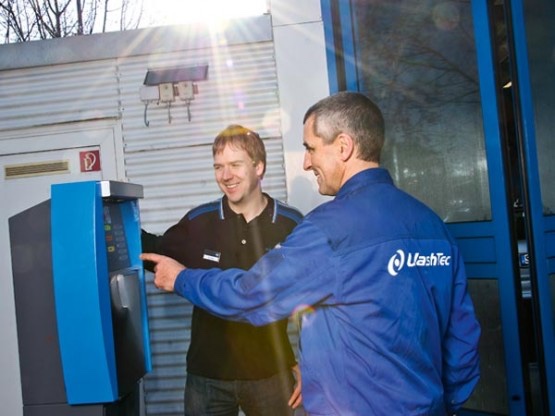 China is a new market for professional automatic car wash. Therefore the customers are not experienced and informed enough to use gantry car wash. This is exactly the reason why some other investors failed in the past. Customers needs to be convinced that an automatic car wash has more advantages the established traditional hand wash.
Benefits of automatic car wash: safety, speed, brilliant result, high cost-efficiency, environmental friendliness – have to be acknowledged by your customer as often as possible. The only way to achieve this is using an appropriate marketing strategy combining with the right tools.
Marketing is the key to business success.
WashTec provides the appropriate backup for this approach:
Supervisor/Consulting
Marketing materials
Staff and management training
Professional training
Campaign design