Offer your customers a new experience in service. Customers expect a clean car after service but how about offering a quick and high quality car care in addition? Your costs per car are very low but you can ask for around RMB 90 for a full wax or polish treatment – without additional staff, simply done by the machine in a few minutes.
We Understand Your Business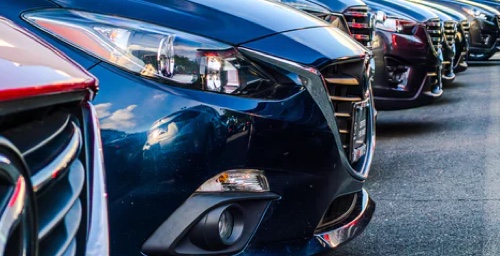 High wash numbers / Time pressure

Obligation without benefit

Customer expectations

Prevent damaged cars and scratches

Brand independent service shop competitors

Difficulties with staff or too high costs

Time pressure and too less space compared to wash volume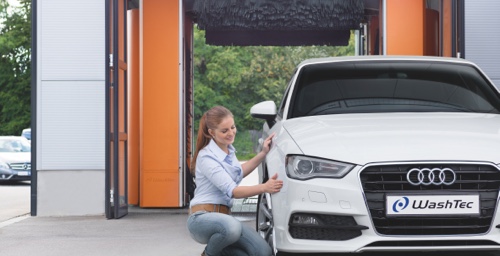 Not just an obligation but a money maker

Provide car paint protection for a reasonable price

Offer new services to customer

Help customer to feel save and protected

Show competence and responsibility

Show environmental and social engagement
Wuzhong Road, Minhang District, Shanghai
BMW and Audi 4S Stores
SoftWash is a perfect solution for car dealer. An outstanding example is an authorized dealer of BMW and Audi at Wuzhong road, Shanghai. This 4S car shop provides a full range of car service like sales, repair/maintenance, registration, insurance etc. In the backyard of the BMW and Audi shop, four SoftWash car wash machines operate continuously during whole day to clean new cars and customers' cars after maintenance. The shop started with only one machine but extended to four machine due to the very high wash volumes. Each machine washes up to 1800 cars per month – an enormous amount of cars and challenge for the machines.
Their success proves our car wash concept. It would not be possible to clean that many cars with hand wash service. Key factor is the absolute reliability of the machine as car shop cannot afford to let customers wait that long and be disappointed. Another benefit is that: the car shop can now offer additional services like wax or polish to their customers. This improves the loyalty of customers and provides additional profit to the car shop. Higher car wash volume, satisfied and loyal customer and additional profit – these are all the reasons why 4S store should use gantry car wash.
The machines at Wuzhong road car shop are supplied by Shanghai Yingda Auto Equipment Co, .Ltd. – a cooperation partner for WashTec for many years. This company operates several machines at car shops in Shanghai, Beijing and Xi´an successfully. Yingda is also a dealer for high quality cleaning products of Wynn (USA) .
Shanghai Huqingping Lexus Benz and Nanjing Porsche 4S store
Softwash provides perfect solutions for auto 4S stores. Shanghai Huqingping Lexus Benz and Nanjing Porsche 4S stores are good examples. In the backyard of Mercedes Benz 4S store, two parallel car washing equipments constantly clean new cars and repaired vehicles.
Previously, the 4S store had limited labor for car washing. During the peak period of car washing, the waiting time was more than 1 hour, which caused customer complaints. Moreover, the stability of the car washing service was low and the cleaning effect could not be guaranteed. Nowadays, two car wash equipments wash more than 2600 cars every month. This huge number is the best proof of the quality of our WashTec equipment.
Therefore, hand washing alone cannot meet the huge demand for car washing, and the customer's time is precious. A long wait will cause disappointment and dissatisfaction. Another advantage of using sand car equipment is that the 4S store can provide customers with additional services such as waxing and polishing, which not only improves customer loyalty, but also provides additional profit points for the 4S store.
Large amount of car washing, high satisfaction, high customer loyalty and additional profits are the reasons why 4S stores use automatic car washing equipment.