Car logistic companies face a big task – move and deliver thousands of new cars every day. Either new delivered cars from overseas production or cars on stock, they all have to be cleaned before delivery to the dealer or customer. Tight schedules, changes in delivery, stock rotation and more are tasks to solve - opportunity to react quickly is a big plus in this business.
Therefore you cannot afford to have delays or a bottle neck in car wash. You need a reliable, high quality product from WashTec Germany. We guarantee you a machine uptime of more than 98%/year to allow you to plan in time and to avoid potential risks. And the results? Our machine works, if necessary, 24/7– always with the same high satisfactory and reliable result. Day in, day out! Moreover, the equipment only needs one operator and no other car washers, which means that management problems will be greatly reduced, and there is no need to worry too much about the issue of salary increase.
And last but not least: Our car wash machines are very gentle to the new cars. Hand wash scratches the car – we can proof that. Don´t risk your reputation and the precious car of your customers. Our car wash machines don´t scratch cars – we can proof that too. Our machines are installed in nearly every plant of western car brands – we even clean freshly painted cars!
A tight schedule? An unexpected change? Very dirty cars? No Problem. The wash times of WashTec machines vary between 2,5 and 8 minutes – depending on your demands, challenges or expectations. We customize the machine to your business needs.
We Understand Your Business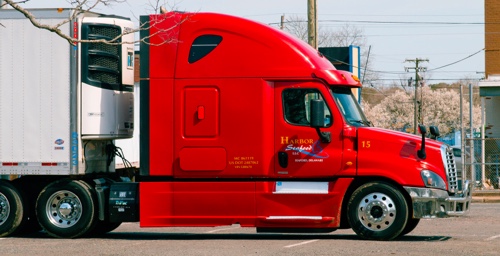 Cleaning of every car at least once, maybe more often

Handling of an enormous number of cars in a short time

Dealing with new and expensive cars – damages are not acceptable

Car paint still new, special treatment is necessary

Heavy dirt after long transport or storage

Just-in-time car delivery with very tight time schedules

High expectations from contract partners (especially western car brands)

Deliver the same results with every car
Wash a high number of cars within a short time

Use a proven washing system that will not scratch or damage cars

Use different customized programs to deal with every kind of dirt

Plan always with the same wash volume. Don´t risk to have a bottle neck in car wash

Especially western car brands expect a save wash with a WashTec car wash machine

Use a machine from the manufacturer that supplies most of the car plants globally
Anji Automobile Logistics Co., Ltd.
Anji Automobile Logistics Co., Ltd. was established in August 2000. It is a wholly-owned subsidiary of SAIC Group specializing in automobile logistics business, providing logistics services for major domestic, foreign OEMs and parts manufacturers.
Nowadays, Anji Logistics has become the largest domestic and international leading third-party automotive logistics provider. In 2015, it achieved sales revenue of 17.1 billion yuan, ranking 13th in the domestic logistics industry and first in the automotive logistics industry.(more than 6,650,500 commercial vehicles, 5,123.37 million kilometers of total transportation, and a market share of 31.51%.)
In order to serve our customers better, WashTec will invite headquarters engineers to the site for support so as to help customers put the machine into use as soon as possible.